Preparing the next generation of endoscopy leaders
Students
---
34 students accepted annually
Hands-on
50h - 3 sessions
Clinical Exposure
3 weeks
Objectives
---
Basic and advanced flexible endoscopic techniques will be presented by experienced surgeons and endoscopists, with didactic interactive lectures, clinical case discussions and then practiced during the hands-on sessions. Students will learn key endoscopic procedures in a structured way, with mentorship from world-renowned experts in the field with access to the latest technologies and techniques:

Theory
Access to high-quality courses designed and delivered by experts on the EVE e-learning platform

Practice
Personalized step-wise training through hands-on workshops on simulators, ex vivo and in vivo.

Clinical
Access to our facility and partner centers for a clinical immersion  in  endoscopic and MIS procedure.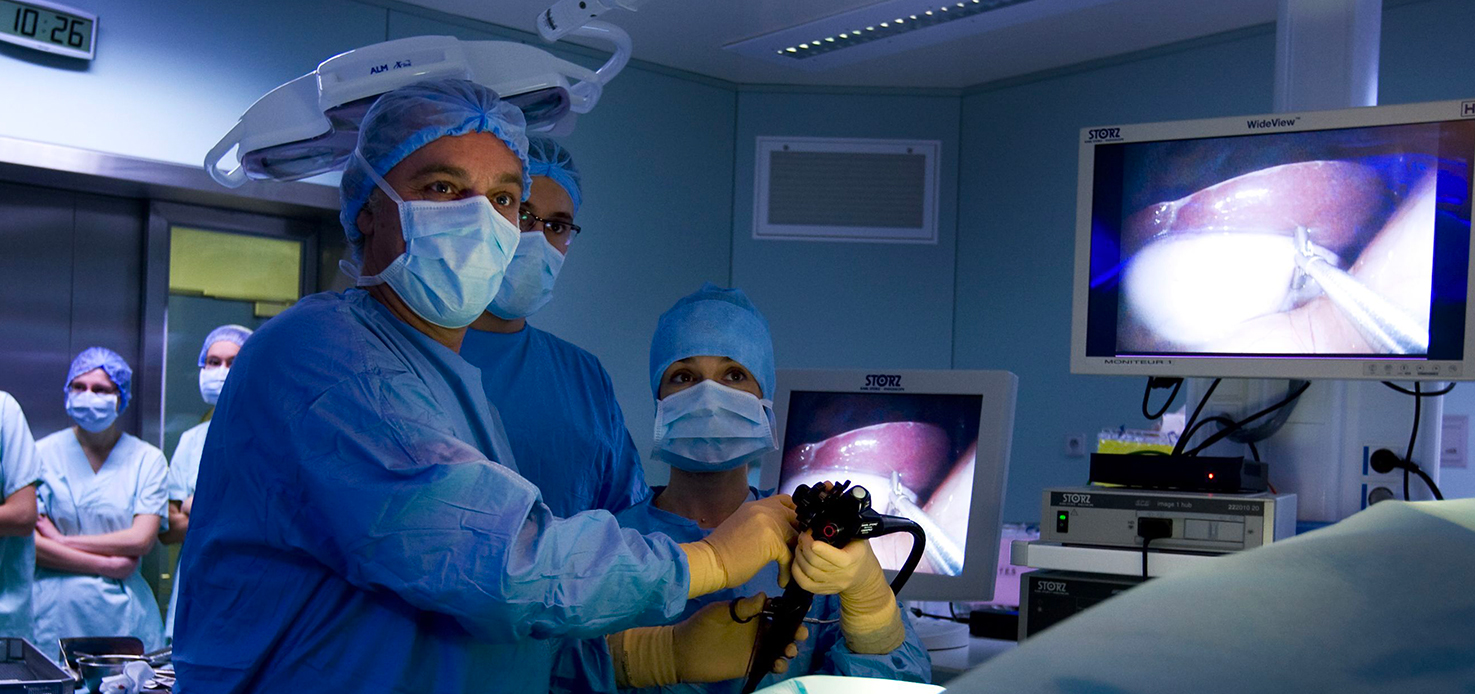 At the end of the program students will have
---
Acquire general fund of knowledge regarding disorders amenable to diagnosis and/or treatment using flexible endoscopy

Understand signs/symptoms, pathophysiology and natural history of diseases amenable to endoscopic therapy and be able to apply this knowledge to identify the indications, contraindications, risks and complications of an endoscopic procedure or to identify  radiological and/or alternative/adjunctive surgical treatments.

Acquire/enhance the skills required to create a foundation in the practice of diagnostic and interventional endoscopic procedures in a structured way under the mentorship of the word's leaders  in the field, with access to the latest technologies, techniques and platforms.
Methods
---
Combine the best
learning methods
to learn, practice
and improve yourself
---
On-line 24/7 learning
platform with interactive
theoretical
and video sessions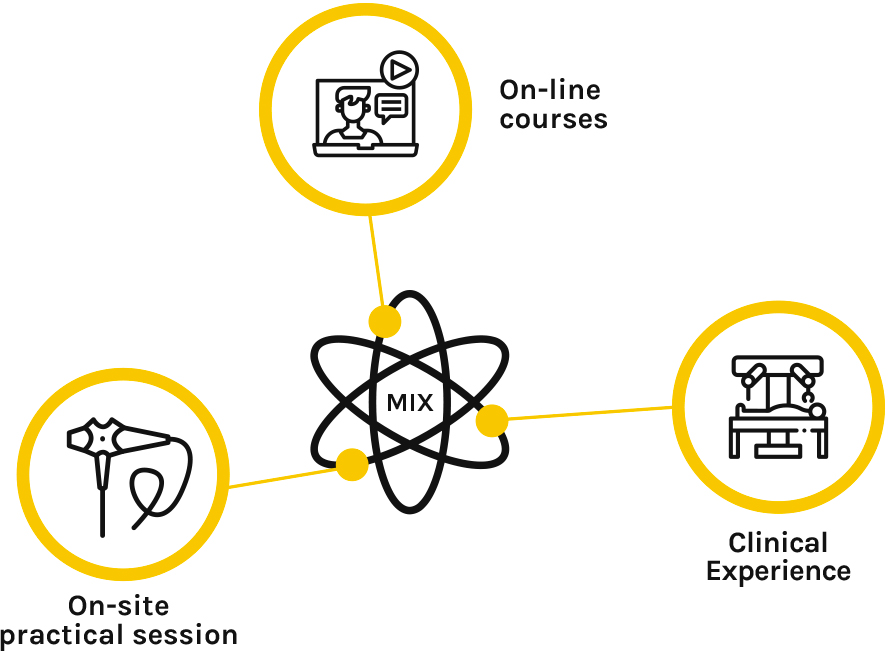 Program
---
Prices
---
Administrative Registration Fees
For the Year 2021-2022
---
Registration: 243 €
CVEC (Student and Campus Life Contribution): 92 €
Tuition Fees:
---
Initial training: 1 000 € (residents) / 2 600 € (chief residents)
Continuing medical training: 3 300 € (individual payment) / 4 300 € (paid by the employer)